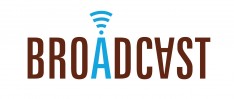 listen:
Shipyard
On the 18th of January 2013 a wall with the "Shipyard" mural on it was demolished. As a result of that I felt an urge to revisit this project.
I searched out 8-year old tapes with testimonies of shipyard workers. Recorded in the halls of the shipyard using the most basic dictaphone, their audio quality wasn't the best.
Restored, but not completely stripped of distortions and shipyard noises, they will be broadcasted as a recorded voice of the people that have by and large left the shipyard.
I would like the transmitter artwork to remain in the city space permanently.
The "Shipyard" mural is a work of art that became strongly associated with Gdansk city scape. I've been approached by people who asked for the mural-related materials to be publicly accessible. The result was a www.stoczniaweterze.com website in both Polish and English. It contains transcripts, recorded testimonies of the workers as well as a photographic documentation of the "Shipyard" mural and a free digital "Shipyard"catalogue. This way I'd like to preserve a part of history of our city and of the people that live in it.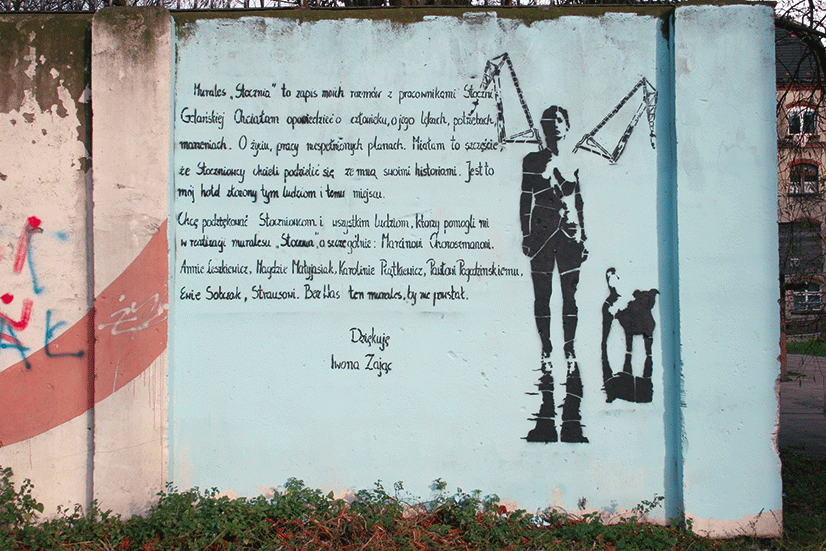 "The Shipyard" mural is a recording of my conversations with Shipyard workers. I wanted to tell a story of a man, his fears, needs, dreams; about life, work, plans never fulfilled. I was lucky to be the person the Shipyard workers wanted to share their stories with. This project is my tribute to the people and the place. I would like to thank all of those who helped me to realize "The Shipyard" mural, especially my best thanks to Shipyard workers and Marcin Choroszman, Anna Leszkiewicz, Magdalena Małyjasiak, Karolina Piątkiewicz, Paweł Pogodziński, Ewa Sobczak and Straus. Without you this mural would never come true.
Shipyard workers:
Henryk Donskoi, Ryszard Kuffel, Zbigniew Olbięcki, Stanisław Ostrowski, Janusz Ośka, Tadeusz Rogalski, Władysław Skoworodko, Eugeniusz Skuratko, Stanisław Sukiennik, Czesław Szultk, [...........]
Photo credits | Magdalena Małyjasiak | Michał Szlaga
Graphic layout | Piotr Mróz
Shipyard on Air logo design | Anna Witkowska